Poori is deep fried Indian bread made with wheat flour. I have always loved poori bhaji for breakfast. My brother and I always used to compete against each other on who can eat more pooris. Even to this day I can eat 10-15 pooris easily. When I started making puris, they would never puff up. But with a little practice I can say that I can make pretty good puris. In the picture I have served poori with aloo bhaji and vegetable korma. I will post the recipe for vegetable korma soon.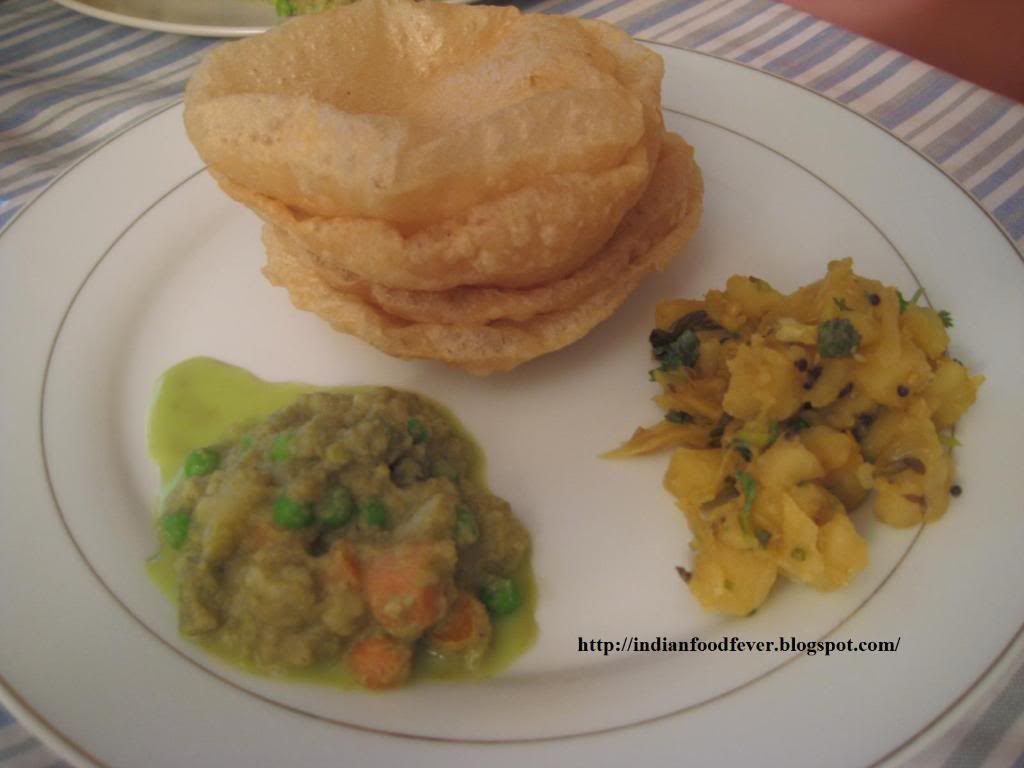 What you will need:
1 cup water
1/2 tsp salt
2 tsp oil/ghee
2 cups wheat flour
How to prepare:
In a bowl add the salt and ghee. To this add 1 cup of warm water. Now add the wheat flour. Mix everything and knead the dough.
Add a little more wheat flour if the dough is too soft. The dough should be a little harder than the chapati/roti dough.
Make lemon sized balls with the dough. Flatten each ball in your palms and dust with some wheat flour so that it does not stick when rolling. Roll the puris and keep them covered.
Heat oil in a pan. Deep fry one poori at a time. Slightly press the pooris and they will puff up.
Serve hot with
vegetable korma
or
aloo(potato) bhaji
.