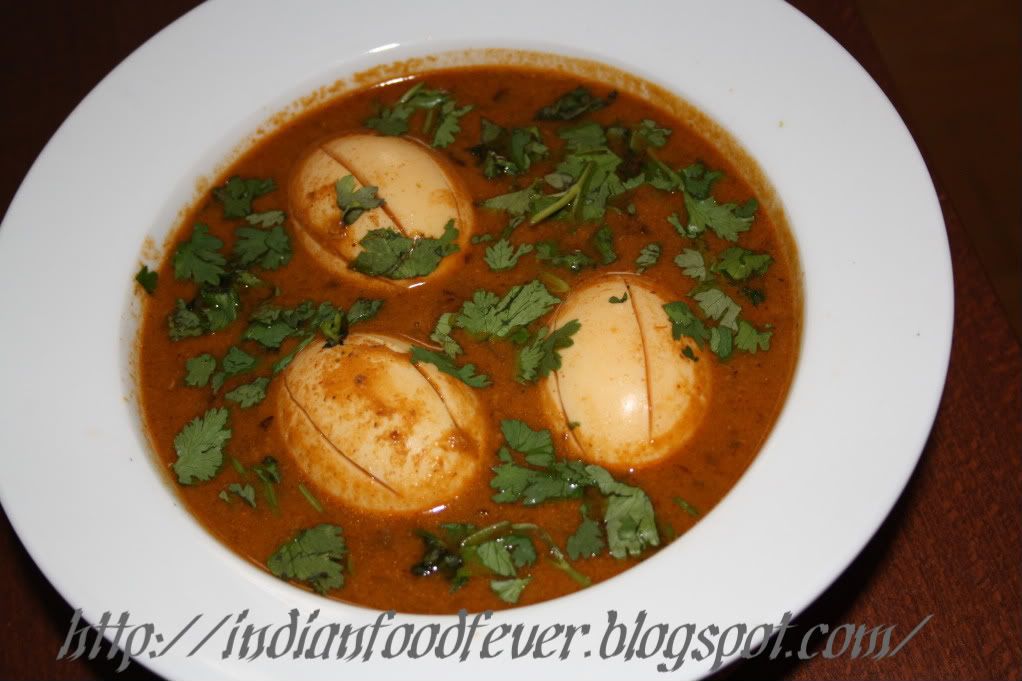 What you will need:
Boiled eggs - 4
Tomatoes - 2 large
Ginger - 1" piece
Garlic - 2 large cloves (you can instead use ginger garlic paste)
Coconut fresh or frozen - 1 tbsp
Green chillies - 2 to 3
Onions - 2 medium sized
Whole garam masala - cinnamon, cloves, cardamom, star anise
Fennel seeds - 1/2 tsp (saunf or badishep)
Coriander leaves - 2 to 3 sprigs
Salt to taste
Oil - 2 tbsp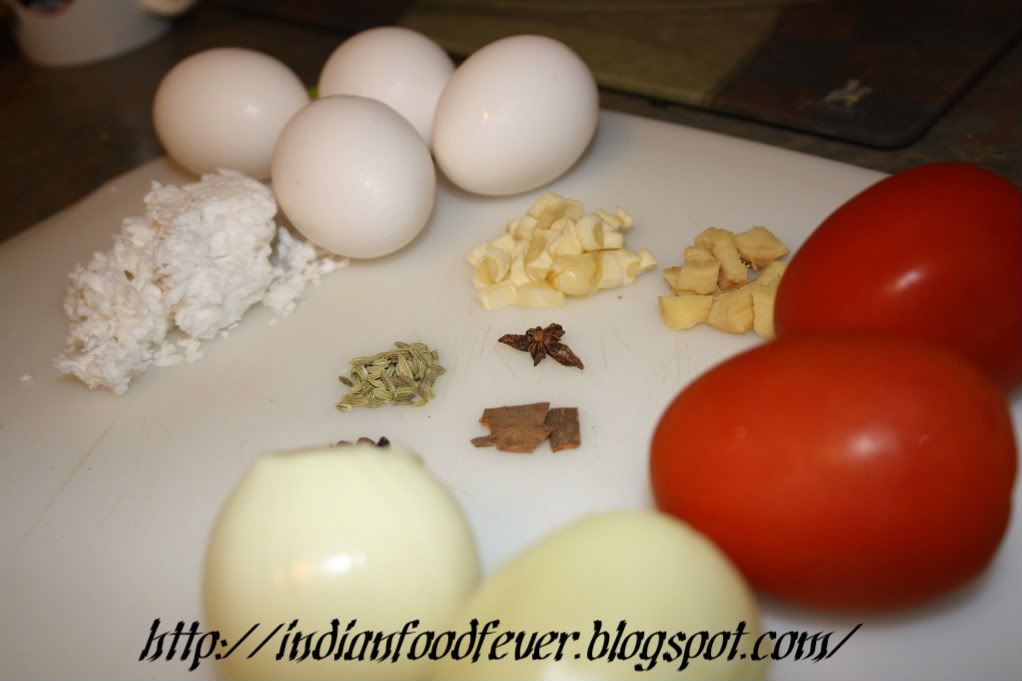 How to prepare
Heat oil 1 tsp in a pan and add the whole garam masala, fennel seeds, chopped ginger and garlic. Fry it for a minute and then add the green chillies and coconut. Fry everything together for another minute. Let it cool and then grind it into a paste along with chopped tomatoes.
In a heavy bottomed pan add the remaining oil. Add chopped onions and fry till they turn slightly brown in color.
Add the ground mixture and fry. Add salt and 1 cup of water. Bring the mixture to a boil.
Make gashes/cuts to the boiled eggs and then drop them in the curry.
Cook for another minute and then turn the heat off. Garnish with coriander leaves.
This is a great accompaniment with chapati/
naan
or with
ghee rice