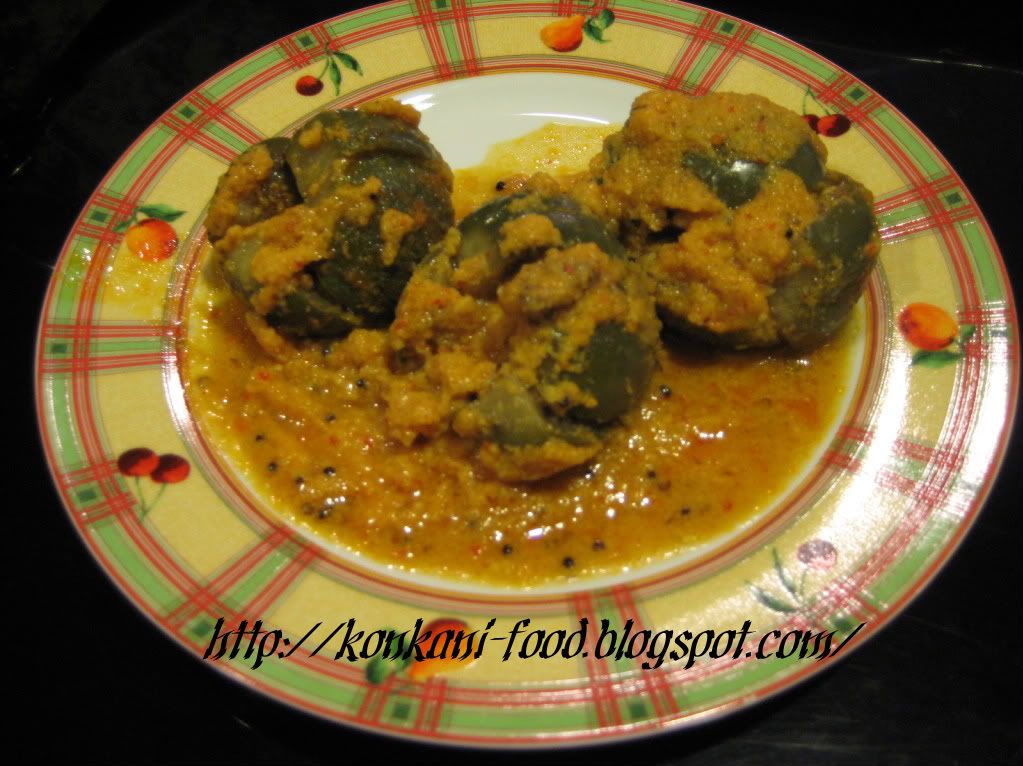 What you will need:
Gulla ( Small green eggplants) - 10 - 12
Coconut grated - 1 cup
Red chillies - 5
Tamarind - pea sized
Fenugreek seeds - 1/2 tsp
Coriander seeds - 2 tsp
Jaggery(Molasses) - 2 tbsp
Mustard seeds - 1 tsp
Curry leaves - 2 strands
Oil - 1 tbsp
Salt to taste
How to prepare:
Wash the eggplants and slit them into 4 portions. Just slit and do not cut them into pieces.
Grind together the coconut, red chillies, tamarind and jaggery. In the end add the fenugreek and coriander seeds and grind. The paste does not have to be smooth and it can be a little coarse. Do not add a lot of water when grinding. Now fill this paste in the slit eggplants.
Heat oil in a wide non-stick pan. Add mustard seeds. When the seeds crackle, add the curry leaves. Now add the stuffed eggplants one by one in the pan. Pour the rest of the ground masala on top. Cover and cook. If the masala gets dry, you can sprinkle some water. While stirring make sure the eggplants don't separate into pieces. Serve hot.