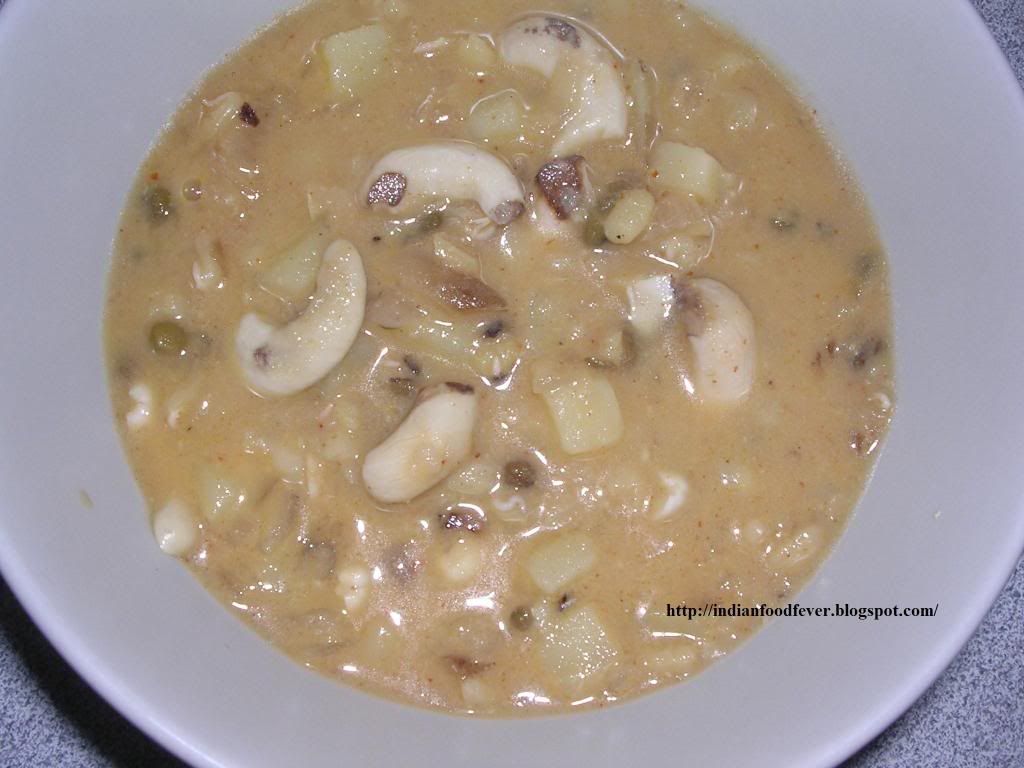 What you will need:
Whole moong sprouts - 1/2 cup
Cashews - 10 - 12
Coconut shredded, fresh or frozen - 1 cup
Dried whole red chillies - 6 - 8
Tamarind - size of a chickpea
Onion - chopped 1 cup
Salt to taste

For seasoning:
Oil - 2 tsp
Mustard seeds - 1 tsp
Curry leaves - 2 strands

How to prepare
Grind the coconut, red chillies and tamarind into a smooth paste.
Boil water in a pan and cook the moong sprouts together with the onion and cashews. Cook until the moong is almost cooked, but is still firm and not mashed up.
Remove the excess water from the moong. Add the ground masala to the cooked moong. Add salt and bring the mixture to a boil and turn off heat.
In a pan heat oil. Add mustard seeds. When they crackle, add the curry leaves and pour the seasoning over the mooga ambat. Serve hot with rice.