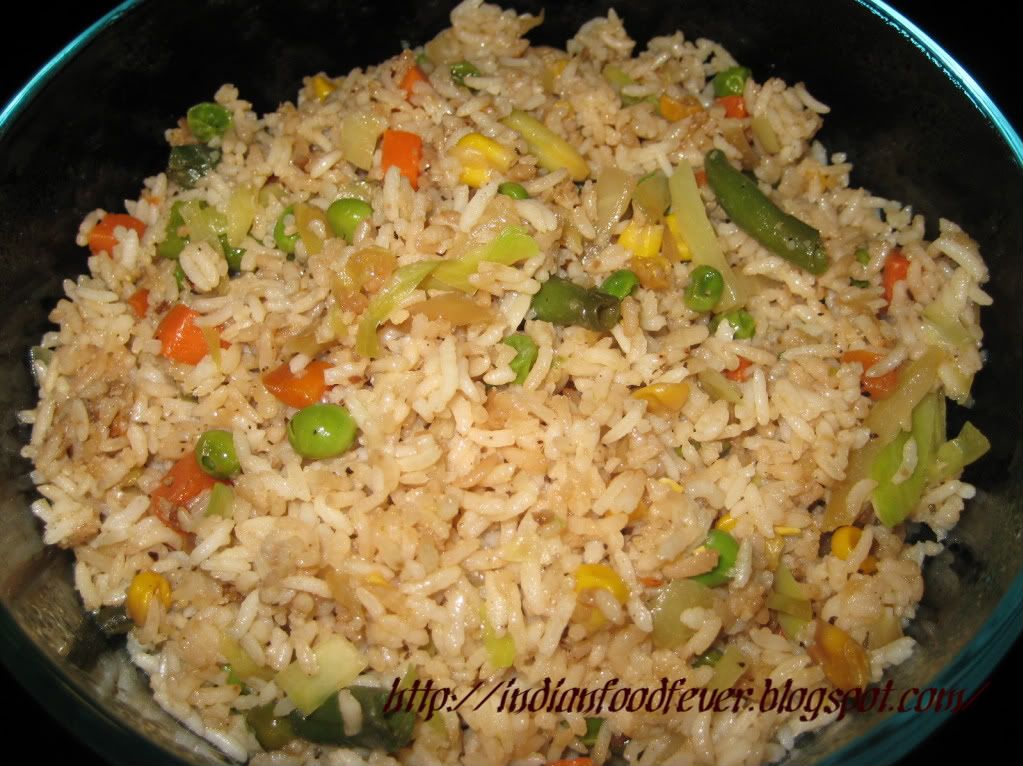 What you will need:
Rice - 1 cup
Vegetables - 1 cup (corn, carrots, green beans, onions, green peas, cabbage, spring onions, peppers/capsicum)
Green Chillies - 2 to 3
Soy sauce - 1 tbsp
Oil /Butter- 1 tbsp
Pepper powder - 1 tsp
Salt to taste
How to prepare
Boil 3 cups of water. Add 1 tsp of salt and 2 drops of oil. Add rice. Cook uncovered until the rice is done. Each grain should be separate and take care not to overcook the rice. Drain the excess water.
Heat oil in a pan, add slit green chillies and then add the vegetables with some salt. Stir fry the vegetables for 4 to 5 minutes until they are crisp and not overcooked. Move the vegetables aside in the pan to separate the oil and add the soy sauce. I like to fry the soy sauce directly in oil for a few seconds so that the strong odour goes away. Add the rice. Mix well. Cover and cook for a minute. Sprinkle pepper powder on top.
Enjoy the hot fried rice.