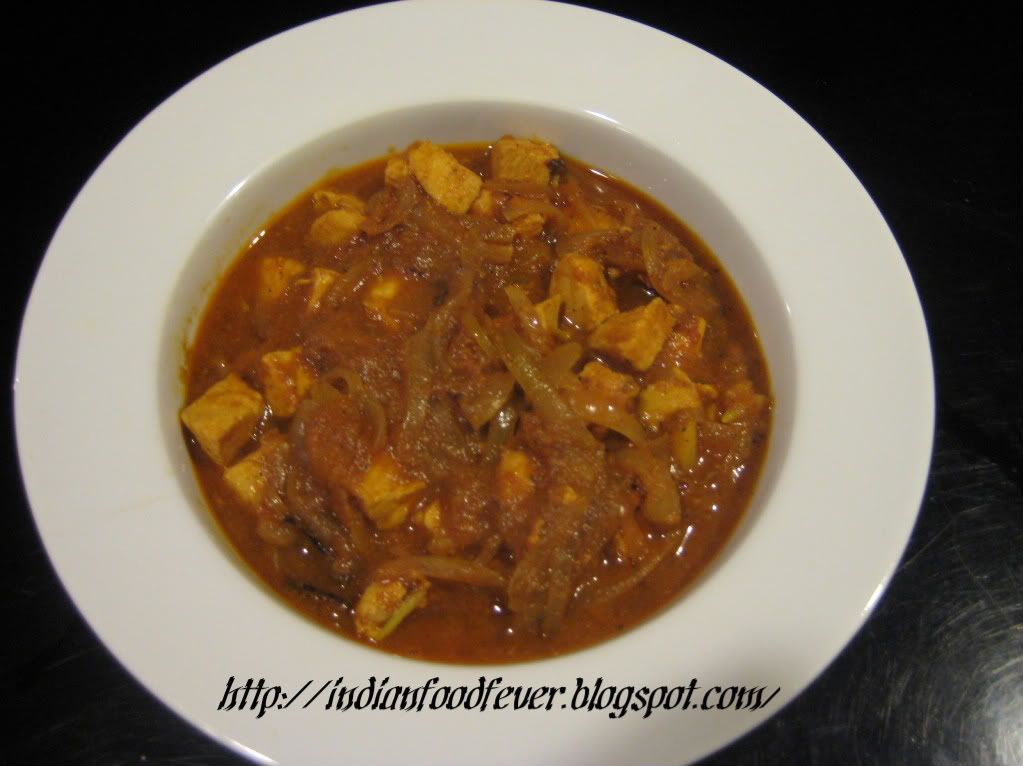 What you will need:
750 gms chicken
2 Large onions - sliced
Ginger - 2" piece chopped
Garlic - 4 big pods, finely chopped
Tomato paste - 3 tbsp or 2 small finely chopped tomatoes
Red chilli powder - 1 tsp
Coriander powder - 1 tbsp
Garam masala powder - 1 tsp
Turmeric powder - 1/4 tsp
Ghee - 2 tbsp
Salt to taste
How to prepare
Heat ghee. Add sliced ginger, garlic and sliced onions. Fry until the onions turn brown. Add the tomato paste/chopped tomatoes, turmeric powder, red chilli powder and coriander powder. Cover and cook for 3 minutes. Now add the chicken pieces, salt and 1 cup of water. Cover and cook until the chicken is done. Add garam masala powder and mix. Turn the heat off.
Serve hot with naan, parantha or chapati.