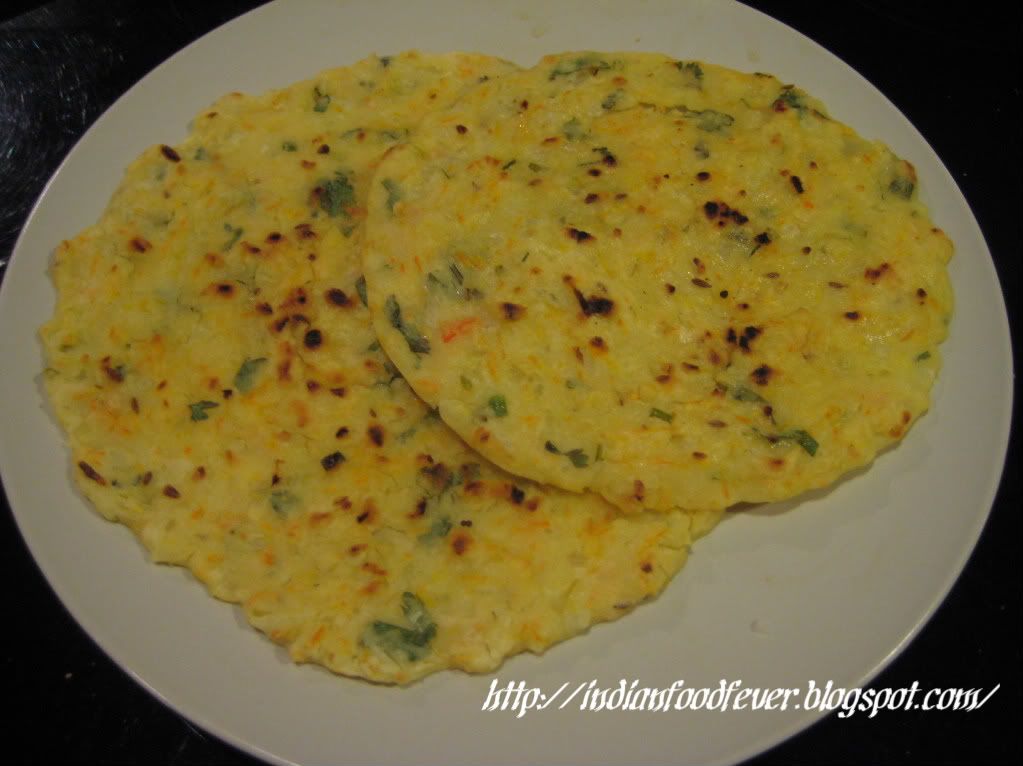 Akki rotti means rice flour in kannada. This is also known as tandla pitta rotti or tandla pitta bhakri in konkani.
Its usually eaten for breakfast in South India. The fresh coconut makes this bhakri soft in the inside and crispy on the outside. And its healthy too :)
What you will need:
Rice flour - 1 cup
1 onion - finely chopped
1 small carrot - grated (optional)
Coriander leaves - 2 to 3 strands
Fresh coconut - 1/2 cup
Green chillies - 3 - 4 chopped
Ghee or butter for frying
Salt to taste
How to prepare
Mix all the ingredients except for the ghee or butter. Add water to make a nice paste. The coconut makes the akki rotti soft. You can add milk instead of the water. The dough should be like a paste, yet thick and not too watery.
Apply butter on a pan and spread the mixture with your hand. Do not spread the mixture too thick. Keep the pan on the stove. Cover and cook. When the first side is cooked, apply some butter on top and turn it over to cook the other side until nice and crisp.
Apply some butter on top and serve with chutney.