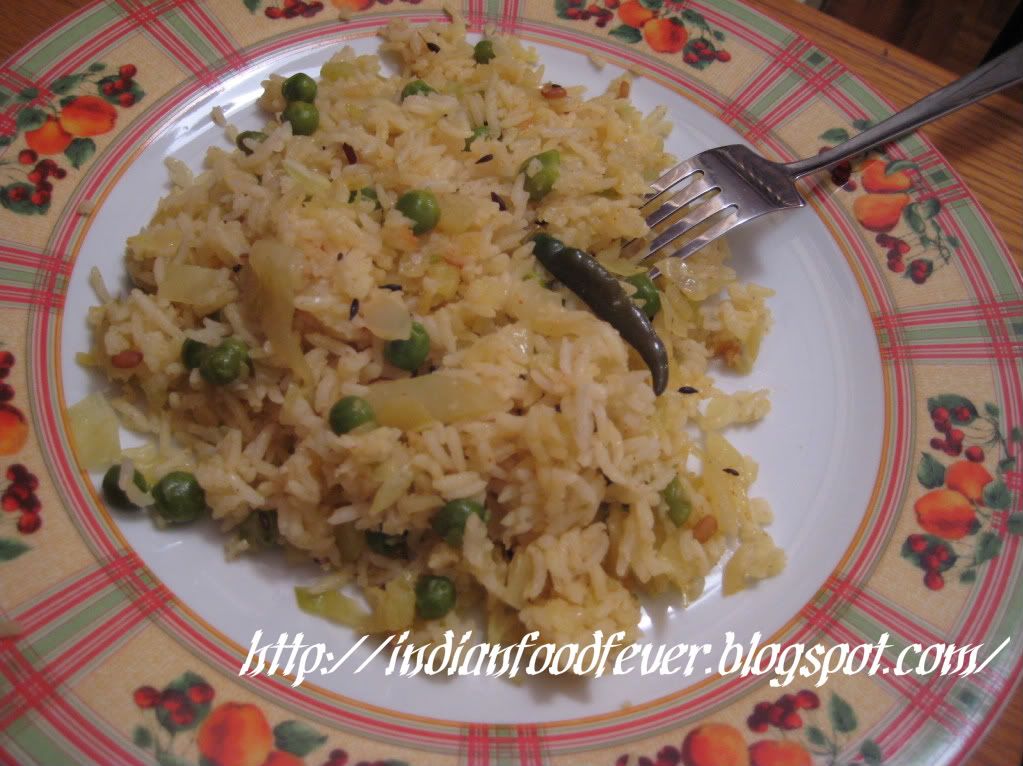 What you will need:
Rice - 2 cups
Cabbage - 1 cup
Onions - 2 small (optional)
Green Peas - about a handful
Cumin seeds - 1 tsp
Urad dal - 1 tsp
Green chillies - 3 to 4
Turmeric powder - 1/4 tsp
Red chilli powder - 1/2 tsp
Ghee - 1 tbsp
Salt to taste
How to prepare

Heat ghee in a heavy bottomed pan. Add cumin seeds. When they crackle, add
urad dal and green chillies. If adding onions, add them now. Add the green peas followed by cabbage and the red chilli powder. Fry for about 2 minutes. Add the rice and salt. Add 4 cups of water. Cover and cook until the rice is done. Serve with dal or some spicy non-veg curry.
Variation:
You can even add some mustard seeds and curry leaves when adding the cumin seeds.