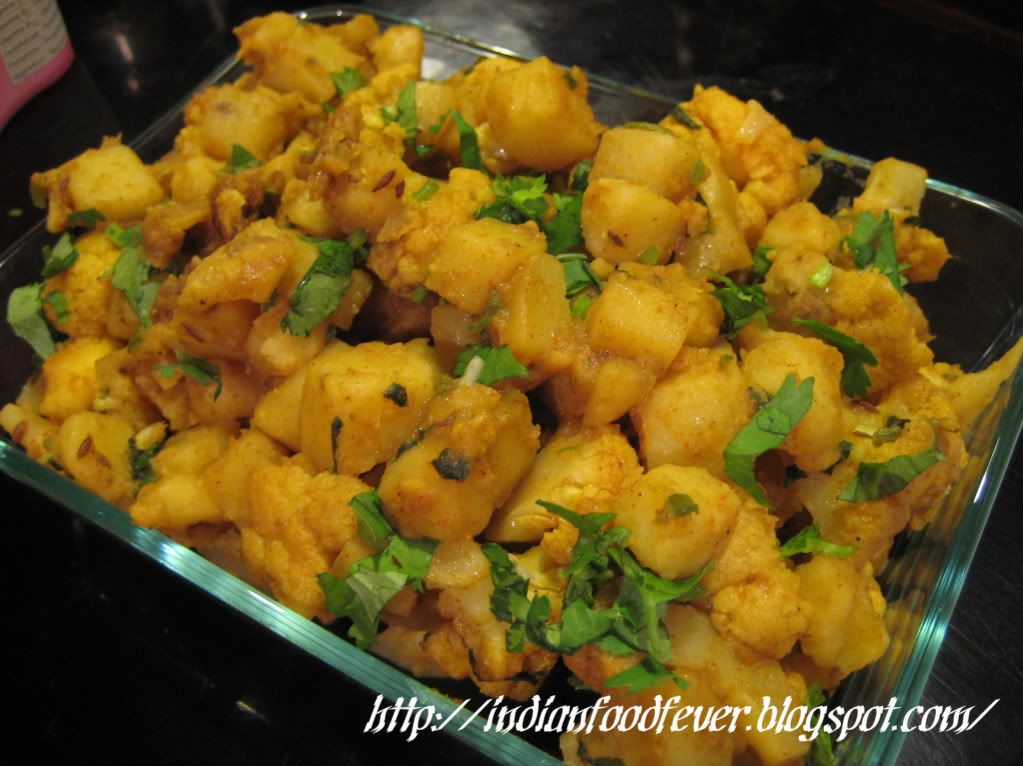 What you will need:
Potato - 2 medium, cut into small cubes
Cauliflower - 1 cup, cut into small florets
Cumin seeds - 1 tsp
Green chillies - 2 slit
Coriander powder - 1 tbsp
Turmeric powder - 1/4 tsp
Red chilli powder - 1 tsp
Oil - 2 tbsp
Coriander leaves - 4 strands, chopped
Salt to taste
How to prepare
Heat oil in a pan. Add cumin seeds and slit green chillies. Add turmeric powder. Now add the chopped potatoes and cauliflower. Saute for a minute and then add 1/4 cup of water. After the water comes to a boil, add the coriander powder, chilli powder and salt and mix well. Cover and cook on a medium flame until the vegetables are done. It takes around 15 to 20 minutes to cook the veggies. Keep stirring in between so that the vegetables do not stick to the bottom of the pan. If the water dries up, you can sprinkle some water. When the vegetables are tender, add chopped coriander leaves.