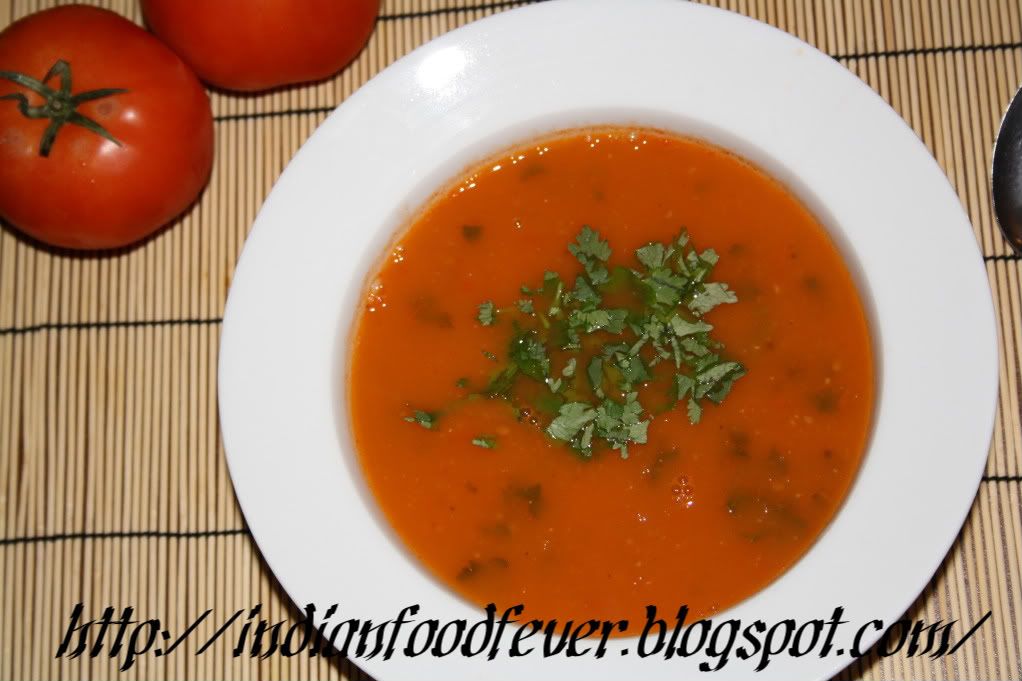 This is a great spicy Indian style tomato soup, especially great on a cold night.
What you will need:
Large tomatoes - 4
Coriander leaves - a bunch
Garlic - 3 to 4 cloves
Green chilli - 1
Onion - 1 small, chopped
Cinnamon - small piece
Pepper corns - 6 to 8
Cloves - 4
Salt to taste
Water - 2 cups
Butter - 1 tbsp
How to prepare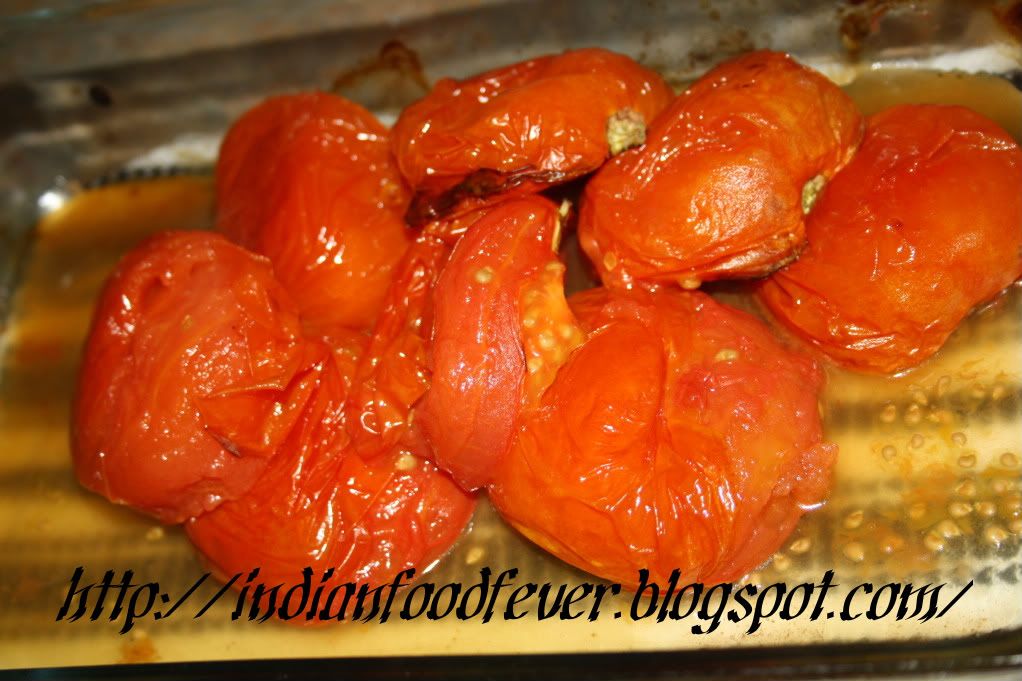 Cut the tomatoes into half and place them in a baking tray. Cook them in the oven at the maximum temperature for about 20 minutes.
In a pan, heat the butter and add cinnamon, cloves, pepper, slit green chilli and chopped onion. Add a pinch of salt and fry until the onions are slightly browned.
Blend the onion mixture and then add the tomatoes and blend them all together in a mixer.
Boil the mixture in a pan with 2 cups of water. If you want the soup really thick, just add 1 cup of water. When the mixture starts boiling, add half of the chopped coriander leaves.
Add a dollop of butter on top, sprinkle some coriander leaves and serve hot.