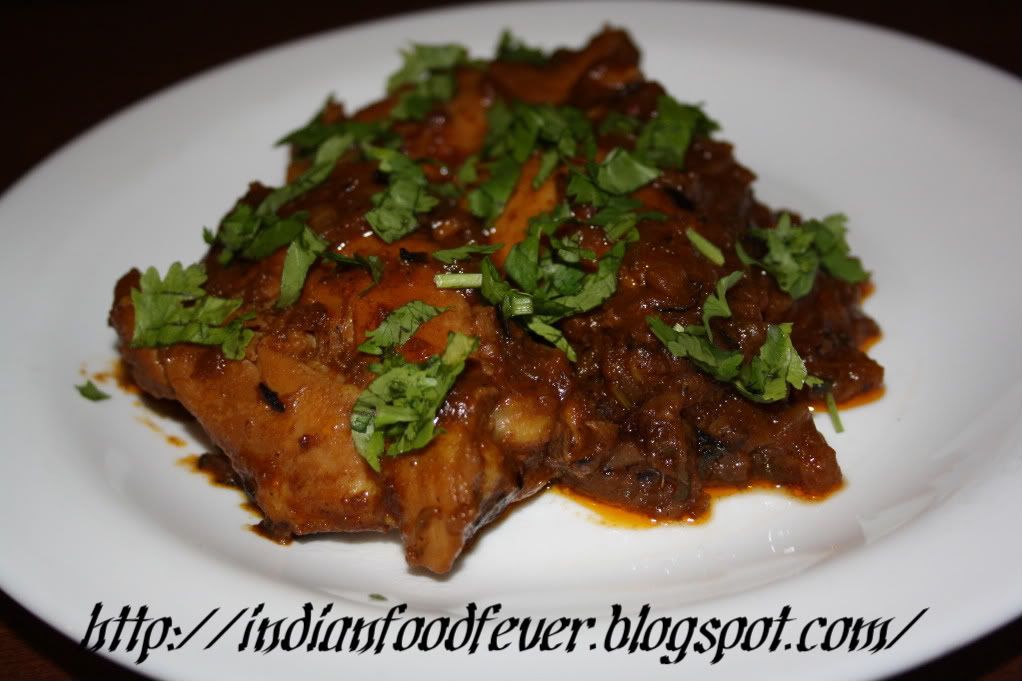 What you will need:
Chicken - 1 lb (1/2 kg)
Onions - 1 large, finely chopped
Tomato - 1 medium, chopped
Green chillies - 2 to 3
Fennel seeds - 1 tsp
Turmeric powder - 1/4 tsp
Ginger - 1 " piece
Garlic - 3 to 4 cloves
Coriander leaves - 3 to 4 strands
Cinnamon stick - 1 " piece
Cloves - 4
Salt to taste
Oil - 2 tbsp
How to prepare
Heat 1 tbsp oil in a pan. Add cinnamon, cloves, green chillies, fennel seeds, chopped ginger garlic. Saute for about a minute. Let it cool and then blend it with the chopped tomatoes into a fine paste.
Heat the remaining oil in the same pan and add the chopped onions. Fry the onions until light brown.
Now add the turmeric powder, salt and chicken pieces and cook on high heat for about 5 minutes.
Turn down the heat to medium and add the blended tomato mixture.
Cover and cook well until the chicken is done. If the mixture gets dry while cooking, you can sprinkle some water from time to time.
Garnish with coriander leaves and serve with either rice or chapatis.