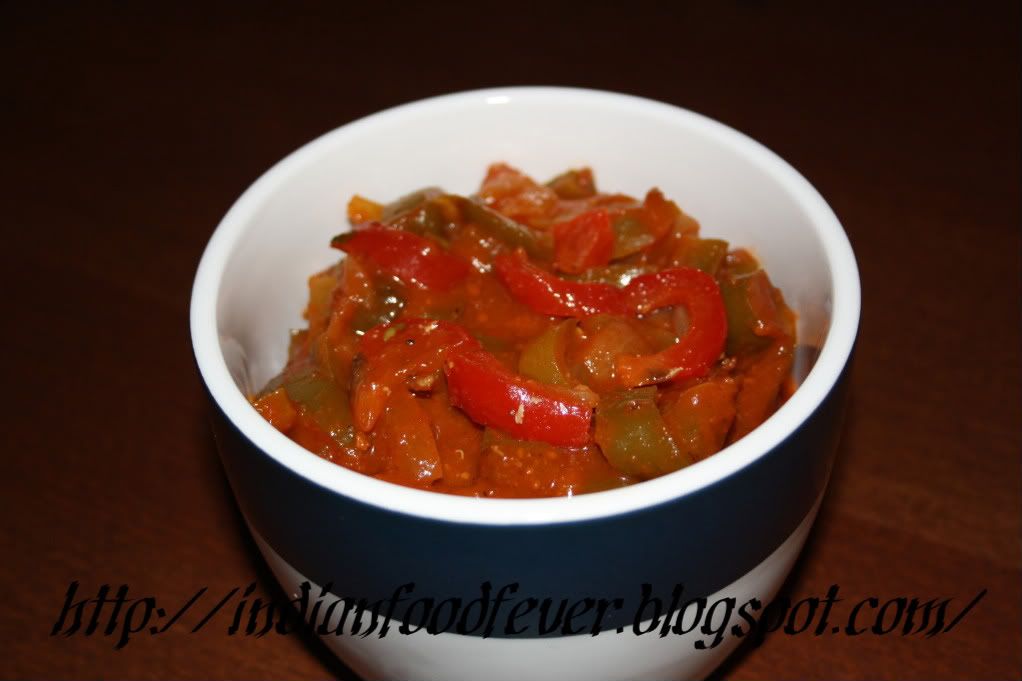 What you will need:
Capsicum - 2 to 3 sliced (you can use green peppers, red, yellow, orange)
Onion - large, sliced
Tomato - 2 small, finely chopped (or use 2 tbsp tomato paste)
Ginger garlic paste- 1 tsp
Turmeric powder - 1/4 tsp
Cumin seeds - 1 tsp
Green chillies - 2, slit
Salt to taste
Oil - 1 tbsp
How to prepare
Heat oil in a pan. Add cumin seeds. When they crackle, add ginger garlic paste and slit green chillies.
Add sliced onions and fry until onions turn transluscent. Add turmeric powder and chopped tomatoes (or tomato paste) and cover and cook until the tomatoes are completely cooked and the oil separates.
Now add the sliced capsicum and salt and cook until the capsicum is just cooked and does not get too soft.
Serve as a side dish with chapatis.