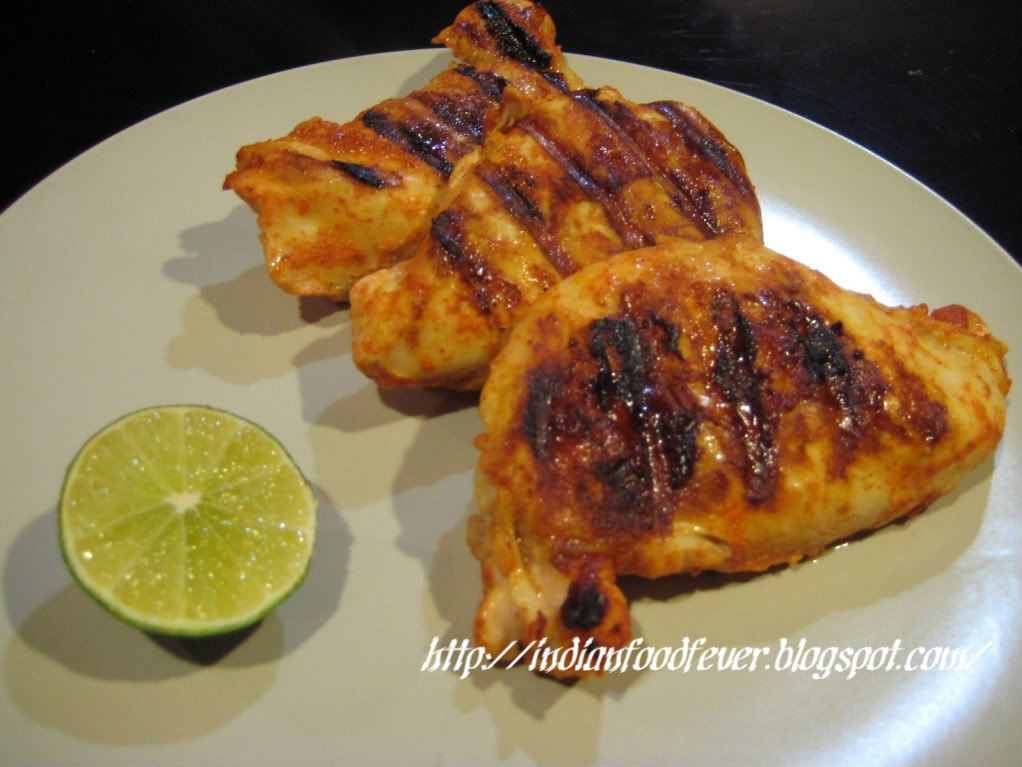 What you will need:
Chicken - about 4 to 5 pieces
Ginger garlic paste - 1 tsp
Lemon juice - 4 tsp
Thick yogurt - 1 tbsp, drain all the water
Red chilli powder - 1 tsp
Turmeric powder - a pinch
Cumin powder - 1/4 tsp
Coriander powder - 1 tsp
Garam masala powder - 1/2 tsp
Butter/Oil - 2 tbsp
Salt to taste
How to prepare
Mix all the ingredients except the butter/oil. Make a paste and marinate the chicken pieces in the paste for about 1-2 hours. Apply butter/oil to the grill and grill the chicken pieces until they are done. Serve hot.