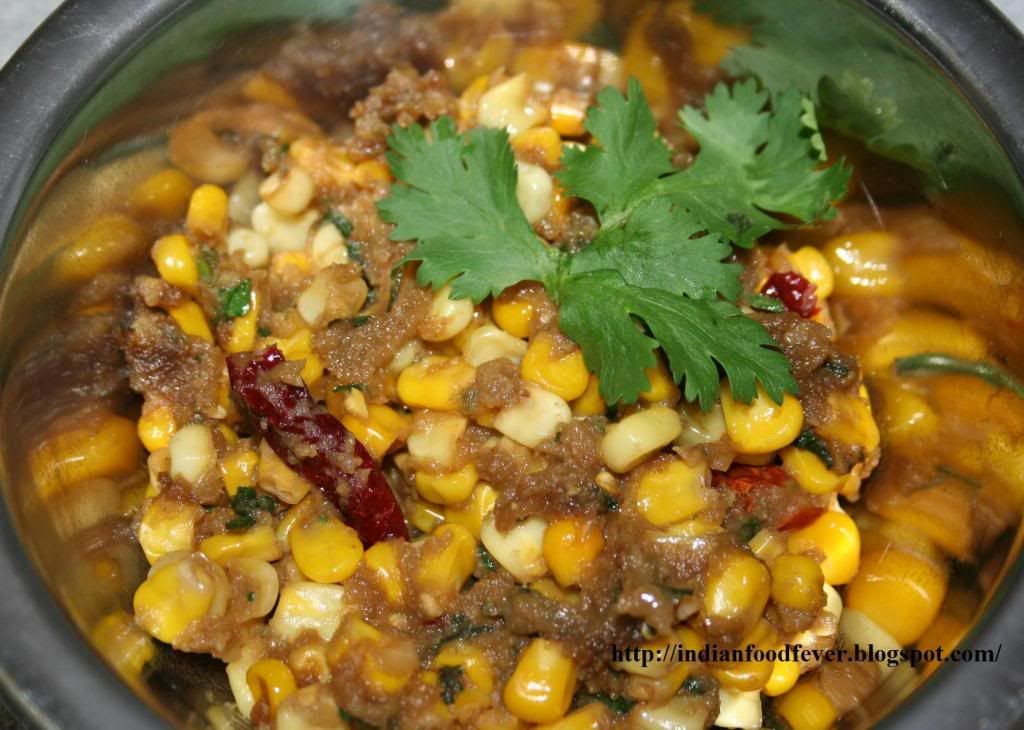 What you will need:
Corn - 1 cup, canned or frozen
Cumin powder - 1 tsp
Fresh garlic - 1 tsp crushed
Coriander powder - 1 tsp
Onion - 1 medium, finely chopped
Green chillies - 2
Butter - 2 tbsp
Red chillies - 4 dried
Lemon juice - 2 tsp
Fresh coriander leaves
Salt to taste
How to prepare
Wash the corn in water. If frozen, thaw the frozen corn.
Grind the onion, green chillies, garlic, cumin and coriander powder with salt.
Heat the butter in a skillet. Add crushed red chillies and stir.
Add the onion and spice mixture and fry for around 5 minutes or until the raw smell of the onion goes off. Add the corn and stir-fry for another 2 minutes.
Transfer the corn mixture to a serving dish. Sprinkle lemon juice and garnish with fresh cilantro.
This recipe is my entry to
15 minute cooking @ Spices etc