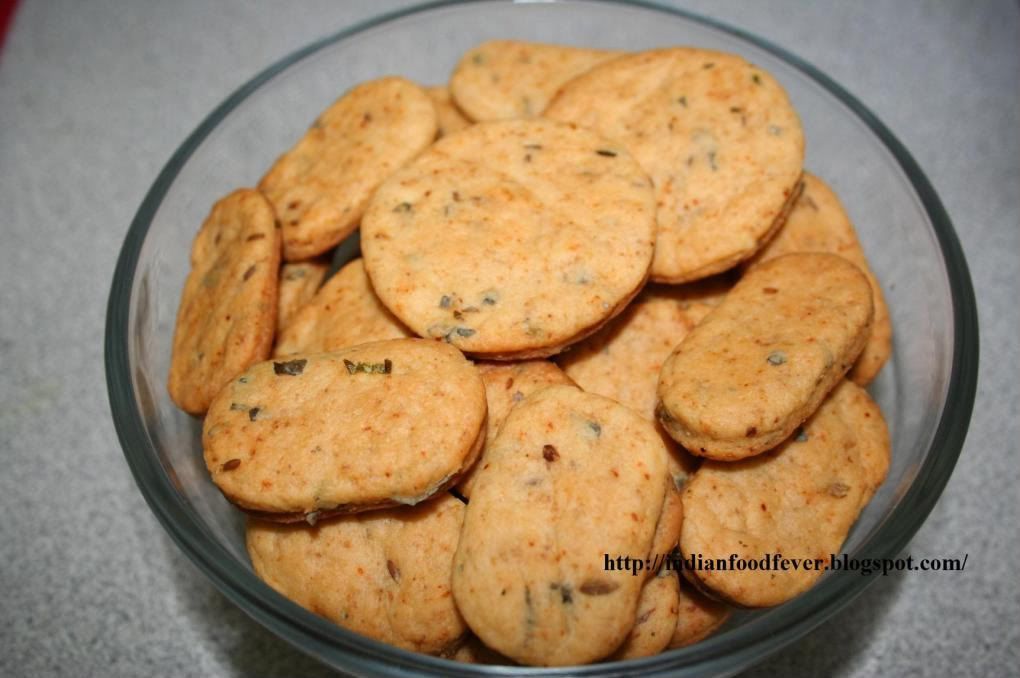 What you will need:
Maida/All purpose flour - 2 cups
Yogurt - 3 tbsp
Ghee/Clarified butter - 1/2 cup
Green chillies - 4 to 6
Curry leaves - 2 strands
Cumin seeds - 2 tsp, slightly crushed
Sugar - 2 tsp
Salt to taste

How to prepare
Mix all the ingredients together except the ghee. Add melted ghee little at a time and knead the dough. Set it aside for about an hour.
Roll the dough into big rounds just like you would roll the chapatis. Using a cookie cutter cut out pieces out of the rounds. Grease an aluminium foil and place the pieces on them. Preheat the oven to 300F and bake until done.Do not place the baking tray on the bottom rack of the oven as you do not want to burn the bottom of the cookies. After baking, cool the tray and store the cookies in an air tight container. Can be served with tea or as snacks.