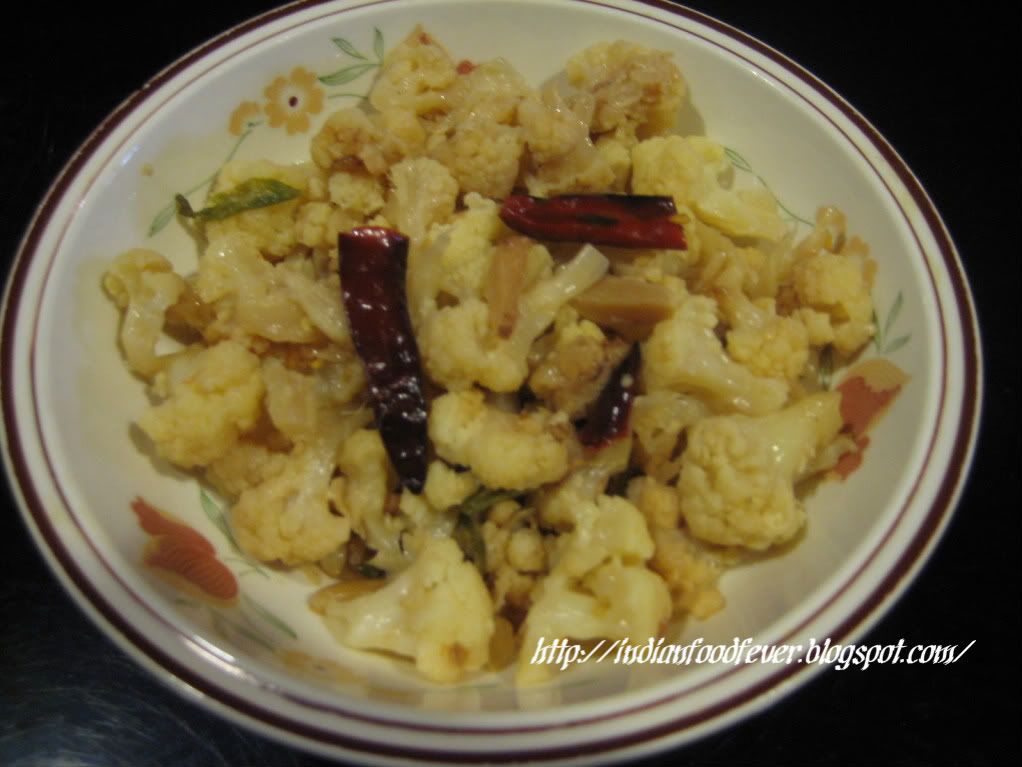 Very easy to make, yet very delicious. I don't remember when was the first time I made this dish or who I learnt it from, but now its a regular dish in my kitchen. The cauliflower when fried with chillies and garlic tastes really gooooooooood !!! Make sure the cauliflower florets are washed in hot water and all the water is drained out after the cauliflower florets are washed.
What you will need:
Cauliflower, cut into small florets - 3 cups
Garlic pods, sliced - 10 to 12
Red chillies - 3 to 4
Green chillies - 1 or 2
Turmeric powder - a pinch
Oil - 2 tbsp
Salt to taste
How to prepare
Heat oil in a non-stick heavy bottomed pan. When the oil is hot, add the slit green chillies, turmeric powder and red chillies. Then add the sliced garlic. Fry the garlic and add the cauliflower florets. Add salt and mix well. Lower the flame and cover and cook. Do not add any water. If the cauliflower starts to stick to the bottom of the pan, just sprinkle some water. Cook until the cauliflower are done. Enjoy !!