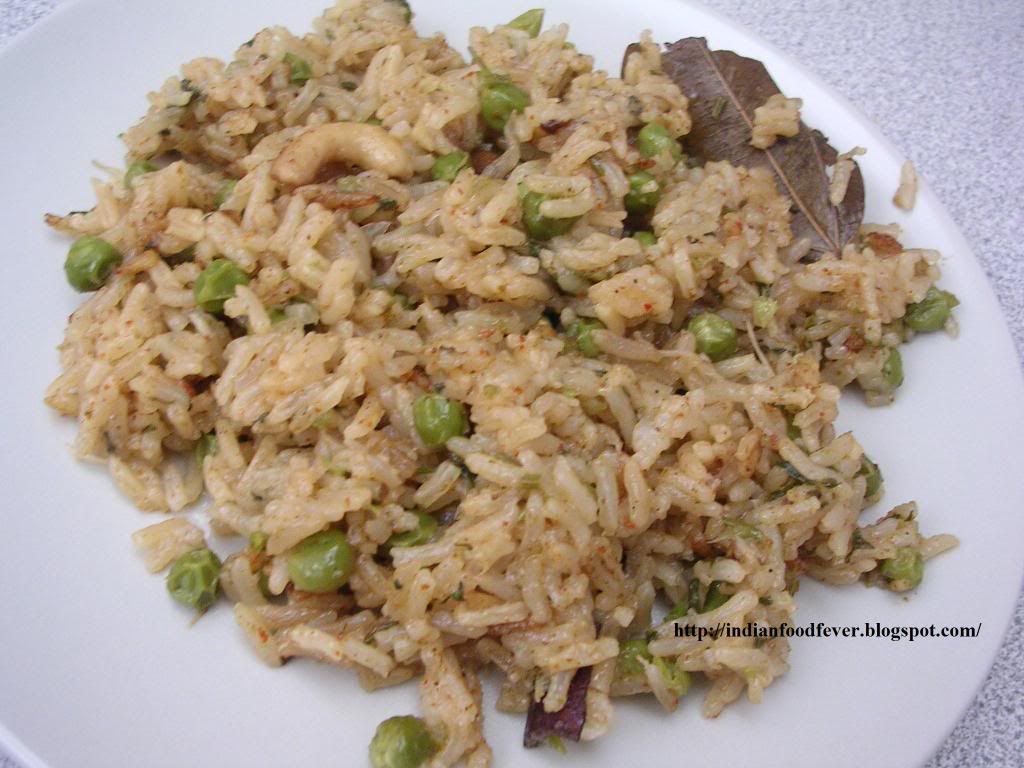 This is the traditional way of making pulav and it takes a little longer than the quick fix pulavs. But whenever we have friends over for dinner, I usually prepare this as it smells really good and tastes just great. You can make this pulav with plain rice also and it tastes just as good, but basmati rice gives a different aroma to this preparation. I do not like adding potatoes to this pulav, but you can add it if you like.
What you will need:
2 cups white basmati rice
1.5 cups of vegetables ( carrot, beans, peas and cauliflower )
a small bunch of coriander leaves
few mint leaves (optional)
6-7 cashews
4 green chillies
Whole garam masala (1" cinnamon stick, bay leaves, cloves, cardamom , mace blades)
1" ginger
2 pods of garlic
2 medium sized onions sliced
1/2 cup of fresh/frozen coconut
1/4 cup ghee/oil
salt to taste
How to prepare:
Wash the basmati rice, drain the water and keep it aside.
Grind coconut, green chillies , ginger, garlic , cloves, cinnamon, mint and coriander leaves into a smooth paste.
Heat the ghee/oil in a pan and all the whole garam masala and the cashews.
Now add the onions and fry them until they are golden brown. Now add the ground paste and fry until the raw smell goes away.
Add the rice and fry for 2 minutes. Now add the vegetables and salt and after 2 minutes add 4 cups of water. Cover and cook until done. Serve hot with raitha or
kurma
.