What you will need:
Butter - 1/2 cup
White /Sugar - 3/4 cup ( instead use 1/4 cup white sugar + 1/2 cup brown sugar)
Vanilla extract - 1/2 tsp
Egg - 1
All purpose flour (Maida) - 1 1/4 cup
Baking Soda - 1/2 tsp
Salt - 1/2 tsp
Chocolate chips - 1 cup ( instead use 1/2 cup chocolate chips and 1/2 cup chopped pecans/walnut/almond)
How to prepare
Cream the butter and sugar in a large bowl. Beat in the vanilla essence and then the egg. Mix the flour, baking soda and salt and add it to the sugar mixture.
Finally, mix the chocolate chips and/or nuts.
Grease the cookie sheets and place spoonfuls of the mixture.
Preheat the oven at 375F and bake for 8 to 10 minutes.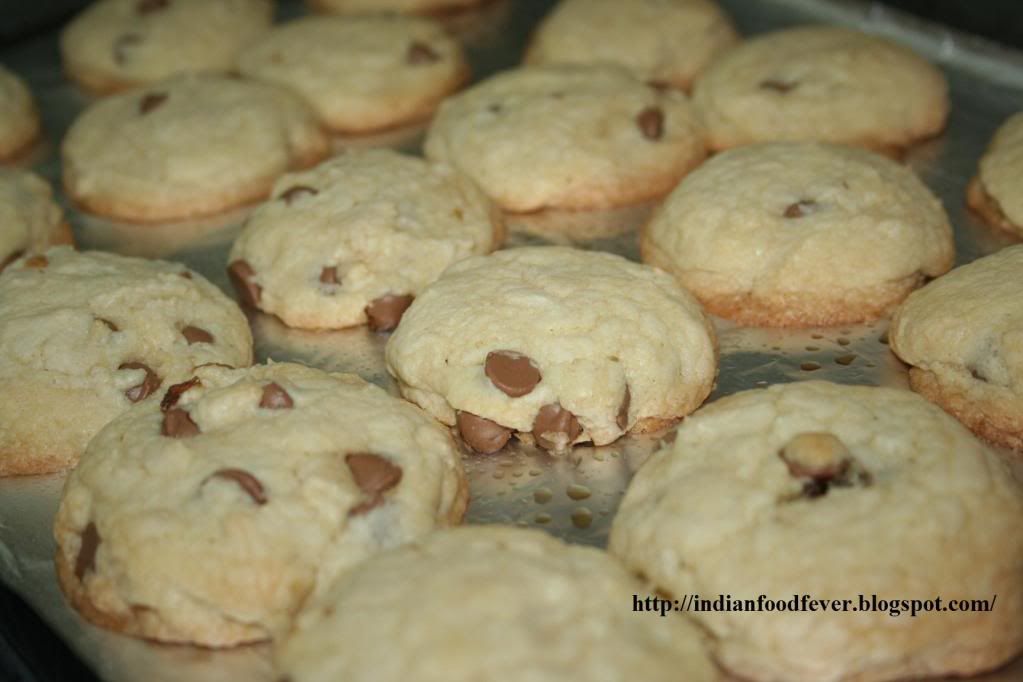 If you like them crispy, leave for another 2 minutes. Cool and store.